What? Cleansing cream? Not mask?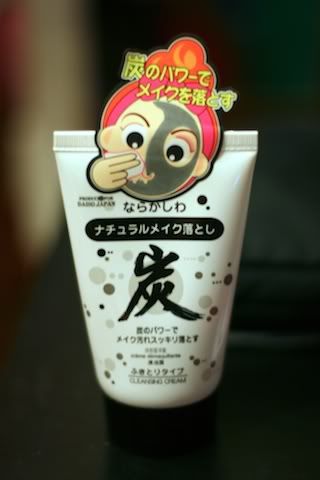 Image by me, please do not save or use without notice.
Why yes, I meant cream. This is not the famous Daiso charcoal mask, which is the bottle in the middle of this picture: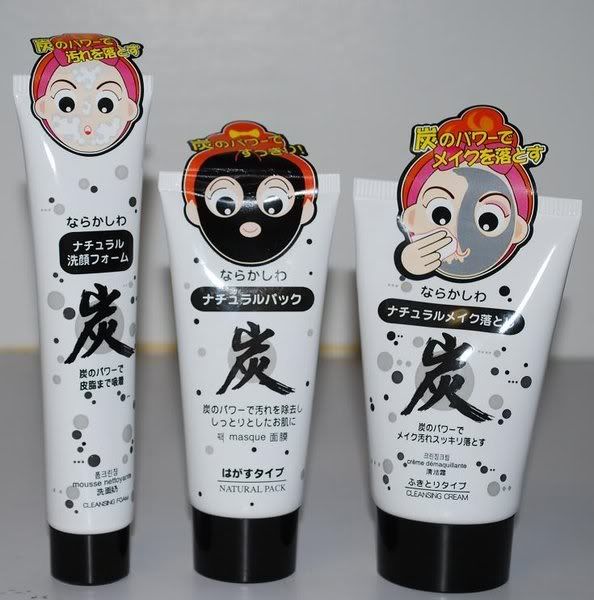 Thankfully the cute stickers on top and English lines at the bottom help us tell the difference. The packaging can be confusing when you're faced with these in-store.
So, on to the proper review!
Description: Small tiny halls of charcoal absorb dust or pollution. It helps to clean dust from skin pores and to make up.
Amount & Price: 85 pesos for 80g of cleansing cream.
Packaging: Fat squeeze-type tube with a screw-on cap. The nozzle is covered with foil which ensures product freshness and sanitation, and dispenses a decent amount of cleanser depending on how much you squeeze. However it does not feel very hefty, as though the packaging size did not merit the amount of product inside.
Review: I chanced upon the Saizen Multiply while browsing and quite literally made a list of things to look for when I visited the store. The cleansing cream made it to my list because my skin started becoming terribly dry in November, and I had to stop using my usual facial cleansers and/or supplement them with cleansing creams & moisturizers. Ironically, this included Pond's Pure White Deep Cleansing Facial Foam with activated carbon (gosh what a mouthful), and essentially charcoal is carbon. :) I needed something that had decent cleansing power and moisturizers to keep my skin from feeling tight after washing.
Enter the Daiso Charcoal Cleansing Cream. At 85 pesos I had little to lose by trying it out, so I grabbed a tube. The product itself is a gray cream, and if you look closely enough you will see little black specks of (presumably) charcoal. The product has a sweetish, perfume-y, unimaginative smell, which you can still sniff during and after using the product, so sensitive noses may want to stay away. I take two pea-sized amounts and that's usually good enough for my face and a bit of the neck, and I give it a good rub/massage before wiping it off with tissues or cotton rounds. There is, unfortunately, an oily film left behind, which is a bit greasier than I would like but is not as bad as Pond's Cold Cream. I always follow up with a facial cleanser so it's not much of a problem to me.
In terms of cleansing power, it easily removes the usual face makeup, but I found that it's not as effective in removing mascara. You'd really have to rub it in, and even after using this + a facial wash I still found black specks under my eyes the next morning (!!). Best to use a lip & eye makeup remover before this. For the price, though, I'd still recommend this product, and I wouldn't mind repurchasing.