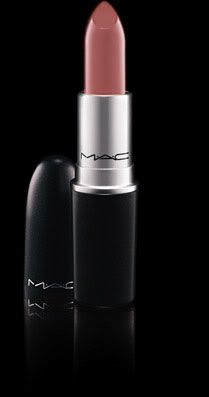 Description:
Colour plus texture for the lips. Stands out on the runway. Simmers on the street! What made M·A·C famous.
Price & Amount: MAC lipsticks cost Php950 (~$22) for 3g and are available in their stores in Glorietta, Shang, Rockwell, Mall of Asia, and Trinoma. However, I bought mine from Duty Free where it's Php750 (~$17). In the U.S., I believe these go for $14.50.
Packaging:
Easily recognizable bullet-shaped lipstick with the M.A.C. label printed on the cap and tube. Has more heft than my drugstore lipsticks and closes with a more reliable-sounding click.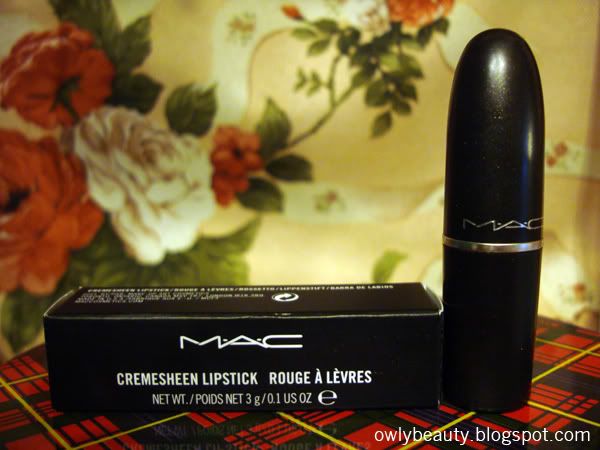 Review:
When I first approached the MAC counter in Duty Free with the intention of buying a lipstick, I didn't really think about the finish. I was more interested in getting something that I'd use everyday, to get my money's worth from spending so much on a small tube. I first looked for Twig, which I've read from various beauty blogs as a good everyday shade, but it was out of stock! I decided to go with my gut feel on what looks nice and ended up with Crème In Your Coffee, which is a creamy mid-tone pink brown. On my lips the pink shows up quite nicely!
CIYC as seen on the MAC website.
Cr
è
me In Your Coffee
is a cremesheen finish. I found this description from
scandalousbeauty
: "Ultra sheer and uber moist, it features flat pigments and a creamy high shine finish to lips." I wouldn't say CIYC is sheer, because I find that I get a healthy amount of color from this lipstick. The shine doesn't hurt it either. It is very creamy and easy to apply. Best of all, it wears comfortably and looks beautiful on the lips for a much longer time than any of the lippies I've tried so far. I often exfoliate my lips in the middle of the day because for some reason it already looks a bit bad by then, and it's harder to prep them for a reapplication of whatever shade I'm sporting that day. The freshly applied shade looks uneven and unappealing. This lipstick is the only one that doesn't do that.
My other everyday lipstick (before my NYX ones) is noticeably sheerer in comparison, but both have high shine that looks very pretty on the lips. It's noticeably pinker in the swatch above than in the shade from the website, which is a more accurate rendition of how it looks when I slick it on. Cr
è
me In Your Coffee wears better as well, of course. Either there is a reason why good lipsticks are expensive, or I'm just really impressed with this finish. This shade is a good introduction to MAC lipsticks, especially when you can't find the more popular shades in-store. Highly recommended!
However, if you're just after the shade, strapped for cash or can't get MAC where you are, might I suggest an alternative?