Description:
Now get stylized lashes with 5X the volume and not a single clump. Our waterproof Curl Lock Formula sets to a seductive 75-degree*** curl. For 18 hours of savagely sexy lashes clump-free.
Price:
The HK-themed tube is Php499 while the regular is Php449. Try waiting for sales to get it even cheaper!
Packaging:
Metallic hot pink tube with Hello Kitty prints. Very fierce-looking.
Review:
Beauty bloggers have been singing praises for this mascara since it came out. I had been waiting for a sale (haha), but when I saw the Hello Kitty packaging in Watsons Megamall, I didn't hesitate and got it right away. Now I have a cute mascara in my stash!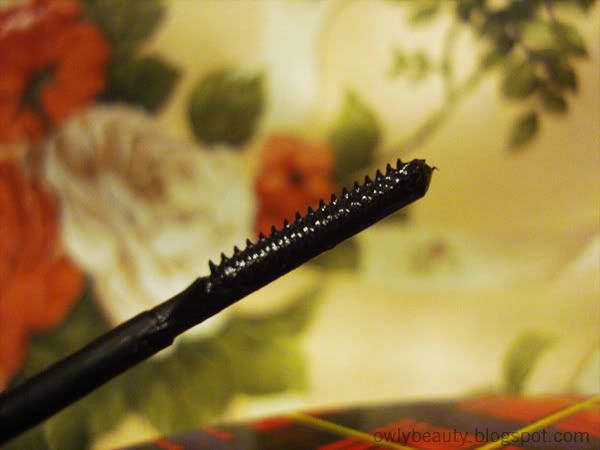 The wand is scary-looking. It's two rows of spiky teeth that I promise will hurt you if you flinch during application, which I have done practically everytime I use this. (In fact, I flinch everytime I use mascara and I have to clean up bits of it from my lids afterwards. The things we do to look pretty...)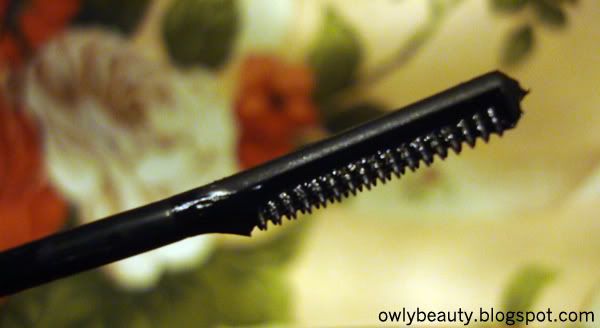 This is not to say that this is not a good mascara. It is. It's the most dramatic one I have and I go for this everytime I have a formal event to attend, or on days where I feel like adding more drama to my no-makeup look. It defines my lashes and makes them look thicker. Lengthening power isn't much for me, but then again this isn't a lengthening mascara to begin with, and I've been thankfully blessed in that department. It holds a curl (prepped with a lash curler) and wears incredibly well.

L - no mascara; R - with mascara (and a made-up eye).
Application is tricky and requires a bit of practice when you're not used to wielding a comb-type wand near your eyes. Instead of wiggling them up the lashes like you would normally do with a brush-type wand, you simply swipe it upwards. I do a bit of wiggling at the base for added volume to what the formula already provides and swipe the rest. It's clump city at the second coat, so I always have my spoolie from Marionnaud at the ready for added maintenance. Using the same lash comb (wiped down) should do the same thing, and a mascara guard always helps if you're used to it.
You can see the curl here. Sorry for the dead look! Need to learn how to "smile" with my eyes ;)
With the waterproof formula, you can expect this mascara to be a pain to remove. While it seems like I've removed everything using just cleansing oil, I can usually get a stray bit or two on my lower lids the next day. It's best to use a separate eye makeup remover (I use L'Oreal's) then use cleansing oil to clean up the rest. I'd probably repurchase this, but I'm thinking of keeping the wand when it's is dried up and try using it on other mascaras that I own to see what happens.
Now I'm eyeing that mascara with a wand that looks like a
morning star
... ;)