I stand at a very petite 4'11", with a very petite shoe size to match. Now that I'm semi-working, I have to let go of my college wedges and replace them with a pair of sensible heels. It's already annoying to try to look for good-fitting pair of flats, but more so with heels! Insole measurements for heels seem to wear bigger than that of flats despite having the same size label, so I am constantly on a quest for a snugger fit. I also look at the arch of the shoe, the heel (stilettos for work, no), and the quality. I don't mind spending a little more for a good pair, but it's also because of that willingness that I'm particular with my choices.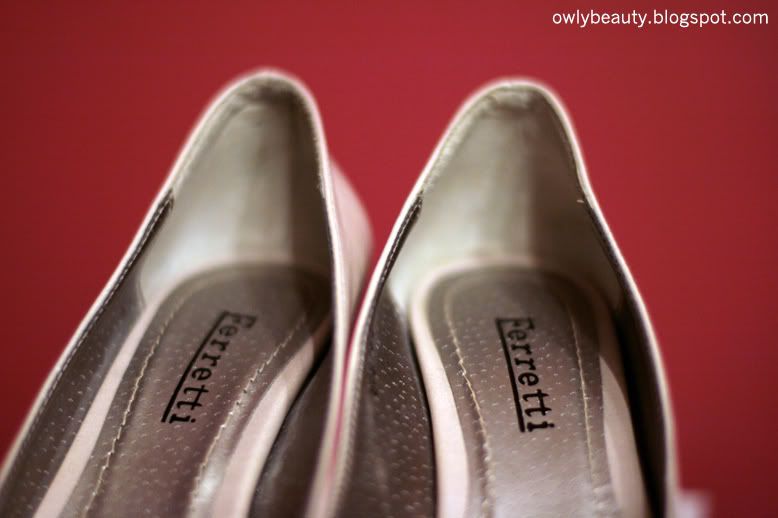 I heard from
Kira
and
Liz
that Ferretti made shoes fitted for small & narrow Pinay feet, so I dropped by their spot in Landmark Trinoma last Sunday. Liz had mentioned that Ferretti specializes in flats and wedges, so my only purpose there was to check out the range of designs, styles, and prices. Behind their standalone shelves, however, were these: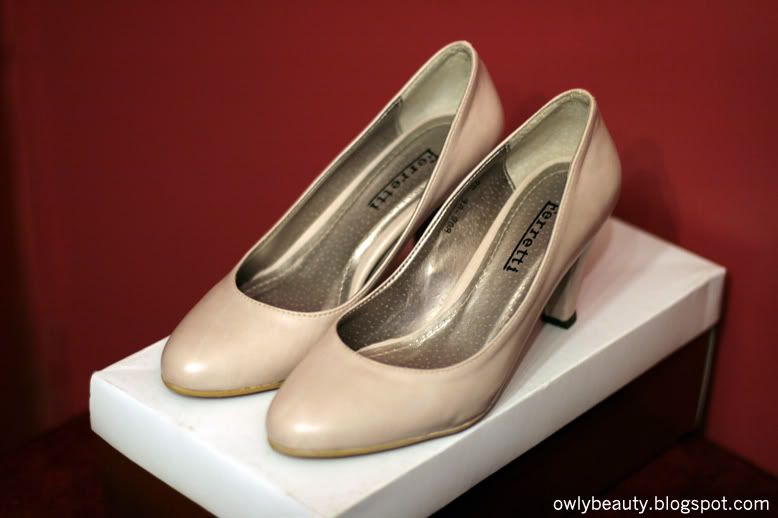 I read from petite fashion blogs (
Extra Petite
is my favorite) that skintone pumps elongate the legs and give height, but I had given up hope of finding a good pair that wouldn't involve pre-ordering online--and for petite sizing, that's a huge gamble. I couldn't believe my eyes when I saw these, and in a size 4.5 no less!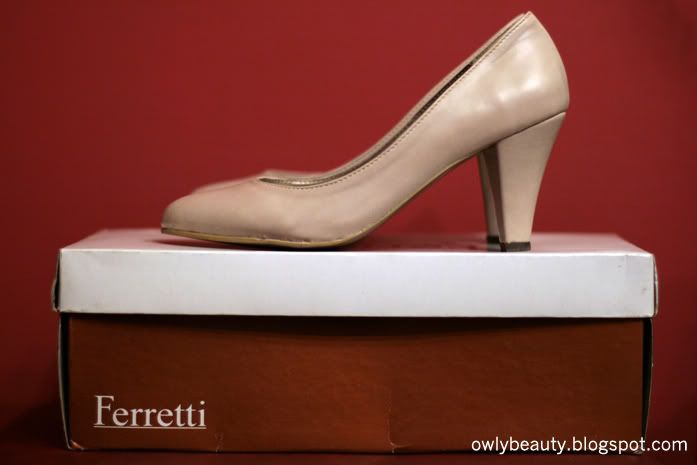 I tried them on and was amazed at the fit. It was pretty darn snug! I quickly ran off the rest of the checklist in my head: Arch? Relatively low but still height-inducing. Heel? Thick but sleek, relatively stable, three inches. Quality? Not bad at all! Needless to say, I brought these home.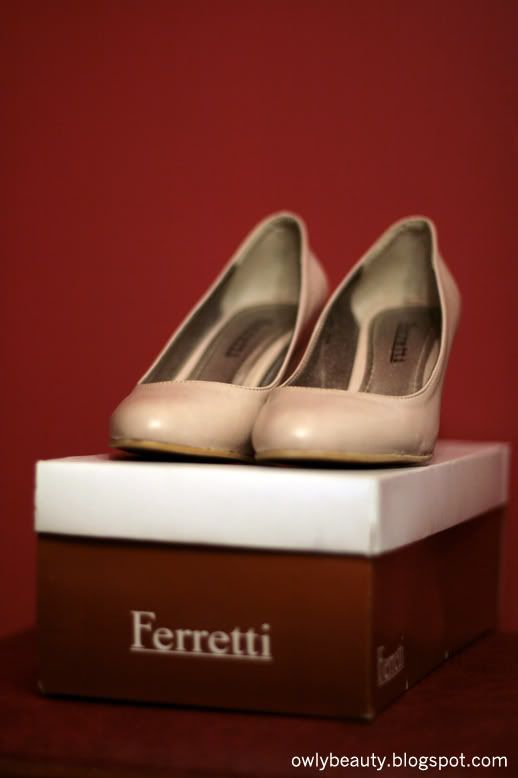 The style is a classy pointy pump, perfect for the office. Strictly speaking the color doesn't blend completely with the skin even though it's "skintone", but they're not too shabby for my first pair, no? These are part of the new arrivals as of last Sunday, but Landmark was having a sale and I got these at 10% off. Sweet.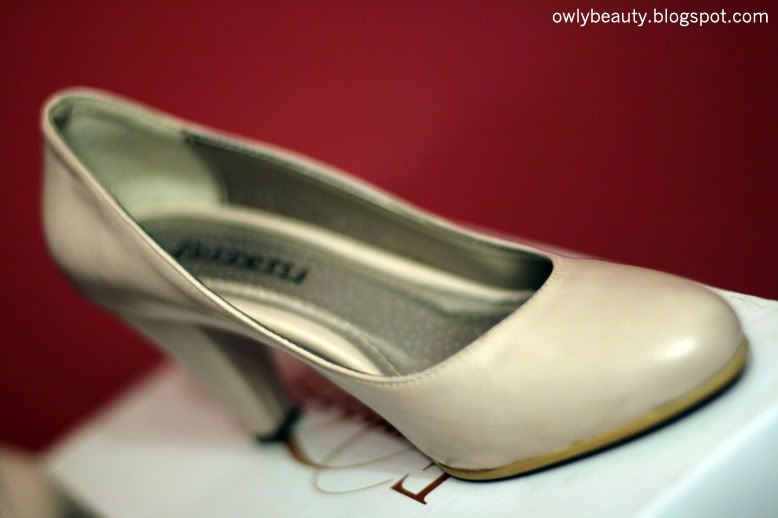 I'm glad I found Ferretti, because I tend to stick to certain brands for shoes due to the sizing and fit. It doesn't hurt that they have a good variety of shoes and sizes (4.5-9) to choose from. The summer sandals were going for Php599-799, and I don't think I saw a style over Php2000--expect change with your purchase. Petite- and budget-approved!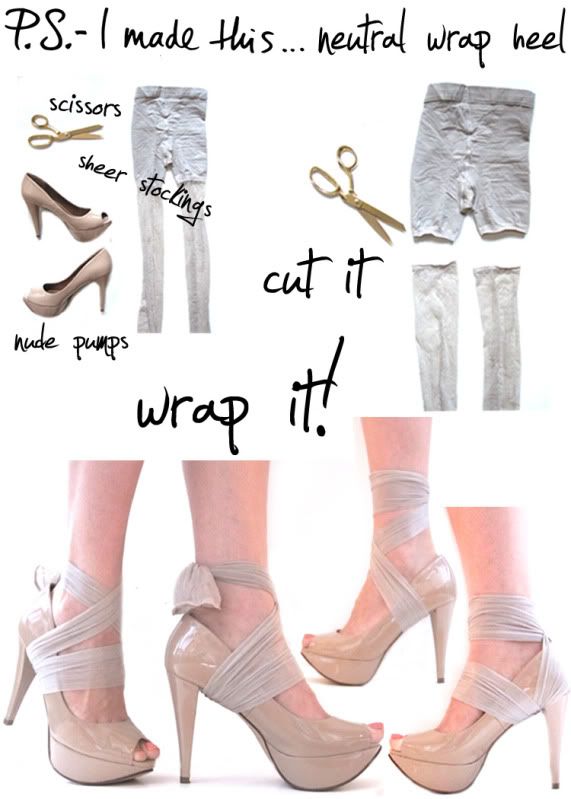 I also can't wait to try dressing up the pumps despite the lower heel.
Ferretti in Trinoma is located inside Landmark, level M2. Just walk past BreadTalk and stay on the left side, it's easier to spot since their place is by a wall and not just on standalone shelves. A list of their other locations is on their
Facebook page
. They're also running a contest where you can win a pair of shoes just by guessing the price. You can even visit their stores for an exact guess! Well worth the research, methinks. :)
P.S. I tweaked my layout a bit, please do tell me if anything's out of place!