Ready to defend from the sun at a moment's notice! Well, give or take 15-30 minutes to absorb.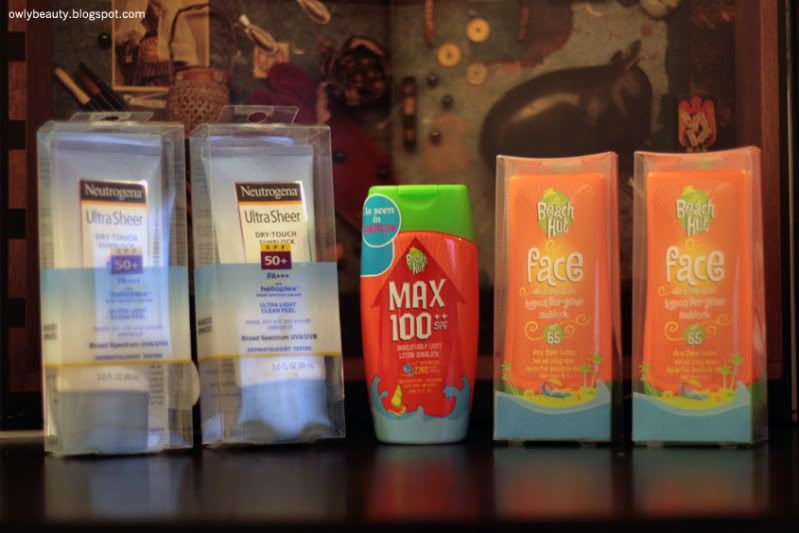 Before you freak out at the wastage, this is for a party of six, so they're all bound to get some use. My sister has agreed to adopt a couple of bottles so that I won't be left trying to finish all these before 2013, which is when they expire. I still have a hard time convincing most of the family to use sunblock everyday, even if some of them have gradient upper arms from weekly CAT.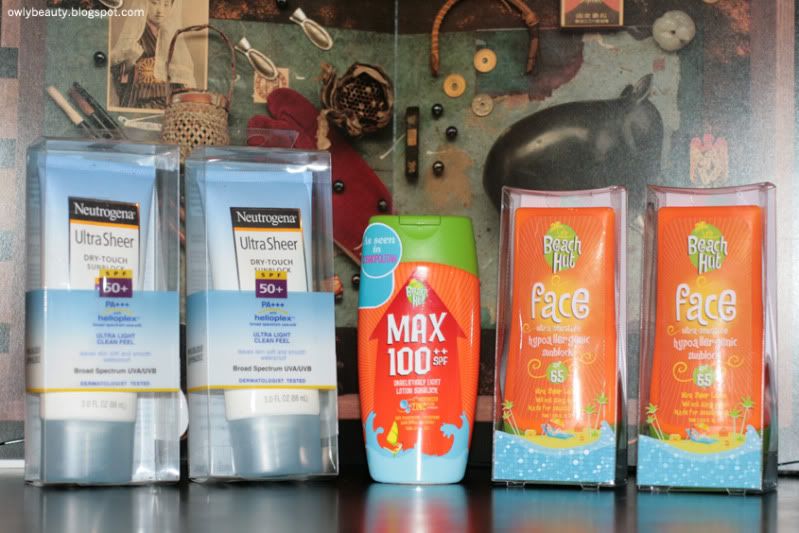 I forgot to include pictures of Leyende Place In The Sun, but I'm not sure if it's water-resistant so I'm not sure either if I'll be bringing it with me. I also planned to bring Neutrogena Ultra Sheer Complete UV Moisture, but my dad stole it when we were going to Bulacan. That is, I showed him all the sunblock in the picture, but he doubted the neon orange packaging of Beach Hut, and went for my personal stash instead. I could only mumble in protest.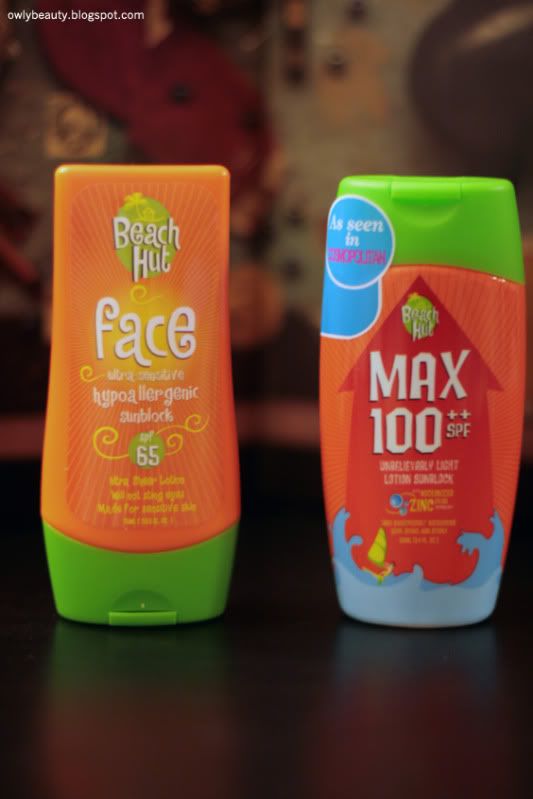 These are real dark horses, though. I doubted them at first because I love my Neutrogena (and I've recommended them to friends, hi I know you're reading!), but an initial patch test revealed a light texture that's easily absorbed, if a bit sticky at first. The scent is okay too, not sunblock-y but still reminds me of being at the beach. I like Neutrogena's better, but it's a personal preference.
Has anyone tried these? How well do they work for you? I'll be testing these out over the weekend and I really hope they save my skin, because I don't want have to purchase another, darker foundation. Will keep you posted. :)